About This Shortcut
This shortcut adds a hyperlink to the currently selected cell. When the shortcut is performed, Excel will display the Add Hyperlink dialog box shown below: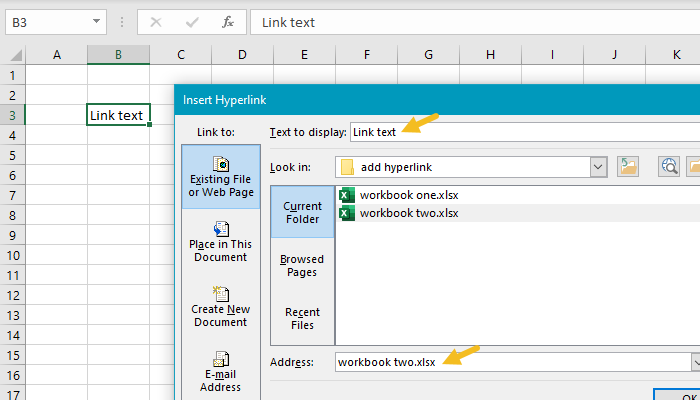 Note: the HYPERLINK function can be used to create a link with a formula.
Related videos
The videos below demonstrate this shortcut.