About This Shortcut
This shortcut will move focus to the name box, located above column A: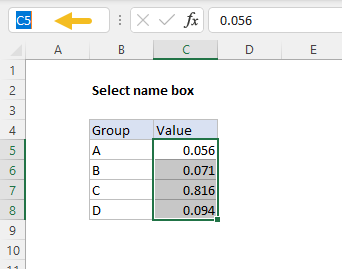 The current selection on the worksheet is unaffected, so you can use this shortcut to quickly select the name box and define a new named range. Alt + F3 works in Windows only and it appears to have been introduced in Excel 2016.
On the Mac there is no equivalent shortcut. However, you can use another shortcut, F6, to cycle through "panes". It may take more than one click, but F6 will select the name box eventually.